EDUCATION – ONLINE
MASTER DEGREE
Programs Available at American InterContinental University
MASTER OF EDUCATION (M.Ed.)
American InterContinental University's online Master's in Education program is designed to lay the groundwork for the practice of effective educational methodologies by all types of educational practitioners.
UNLOCK YOUR DESTINY
Get a USA accredited Master's degree, 100% Online
Receive access to a grant that pays 90% tuition
Use a payment plan of 3 installments
Globally-recognized, internationally-relevant Degrees
Course starts every 5 weeks
Complete in under 1 year
Master's in Education Degree Program Outline
Sharpen your skills as an educator through AIU's accredited online Masters in Education (M.Ed.) program. Study the design, implementation, and evaluation of education programs from adult to elementary. You will also have the opportunity to work to develop instructional techniques that you can use in workplace training, professional development and continuing education programs.
Which M.Ed. Specialization Is Right for You?
ADULT EDUCATION AND E-LEARNING
Learning is different for adults than for children, and educational solutions are not universal. Adults have different learning needs and circumstances, which impact how instruction must be administered and evaluated. AIU's Master of Education degree with a concentration in Adult Education and E-Learning explores the adult learner as a whole person, taking into account physiological, emotional, and intellectual differences, complex lifestyles, and innovative education research.
The MEd degree with a concentration in Adult Education and E-Learning is designed for candidates looking to prepare to pursue leadership and curriculum design roles in the fields of corporate training, career and professional development, higher education, and K-12 administration. The program focuses on helping candidates prepare to leverage industry-authentic tools and assessments to work to develop career-relevant skills in preparation for the next steps in their career path.
INSTRUCTIONAL COORDINATOR AND TEACHER LEADERSHIP
The AIU Master of Education degree with a concentration in Instructional Coordinator and Teacher Leadership has been developed for teachers interested in taking on a more active leadership role in the PreK-12 environment. Completing an educational leadership degree program can help candidates prepare to enhance the classroom facilitation experience and pursue leadership roles in a variety of educational organizations for diverse learners.
In this program, candidates may develop and enhance skills needed to effectively reach more students, serve in a peer leadership capacity, increase administrative service, and examine ways to augment the classroom experience. The program is designed to provide an opportunity for candidates to learn more about classroom resources, e-learning, data-based decision0making, and modern methods of instruction and assessment.
INSTRUCTIONAL DESIGN AND EDUCATION TECHNOLOGY
The role of instructors, instructional designers, and curriculum developers has changed dramatically over the last several years. A key component in today's educational environments is e-learning, and confidence in the use and incorporation of education technologies is essential to ensuring that educational programs help learners understand abstract concepts, solve problems, work as effective team members, and develop critical-thinking skills.
AIU's Master of Education degree with a concentration in Instructional Design and Education Technology is designed to instruct candidates to apply research and analysis skills and leverage innovative technology to create and implement educational solutions that can enhance learning and engagement in different settings and on various platforms. The program surveys learning models, their theories, and their impact on platforms found in K-12 and corporate and higher education organizations. Candidates can study to create traditional, hybrid, computer-mediated, and online learning solutions.
EDUCATION ADMINISTRATION
The AIU Master of Education with a concentration in Higher Education Administration is designed to help candidates work to develop a solid foundation of professional skills and prepare to pursue careers in education administration or organizational leadership. In addition to the MEd curricula, this concentration provides an additional component that focuses on administration processes and regulations specific to educational institutions, which is vital in a leadership role.
The program features online courses that focus on instructing candidates to utilize industry-authentic tools and develop career-relevant skills in preparation for the next steps in their career path. The Education Administration concentration explores how to collaborate in a community of adult students while studying human resources management, financial administration, regulation and compliance, and the development of curriculum and e-learning solutions for school, faculty, staff and students.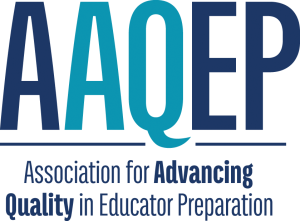 AIU's Masters in Education (M.Ed.) is programmatically accredited by the Association of Advancing Quality in Education Preparation (AAQEP)
Receive a 90% Grant!
Start Your Application
Classes Start January 10th, 2024
EDUCATION WITHOUT BOUNDARIES
Industry-Relevant Learning
American InterContinental University's (AIU) degrees are practical and career-oriented, taught by experienced industry experts.
Flexible Learning Experience
AIU degree programs are designed to fit a busy life, so you can pursue your degree on your own schedule.
Optimized Learning Experience
The AIU Virtual Campus allows you to access coursework, class schedules, online library, message boards, and learning materials anytime and anywhere the internet is available. You also get to interact with a global community of learners and you have access to your course professors.
Graduation Support
Upon enrollment, you will be introduced to your graduation team who offer personalized support along the way and can help you understand enrollment options and course schedules
Career Support
Once you finish your degree, AIU's career counseling center can help you navigate the job market or use your schooling to take your career to the next level. AIU will connect you to employers through the Career Advantage Program (CAP) corporate alliances.
Alumni Network
You also have the opportunity to join the AIU alumni network and meet other graduates from around the globe whom you can collaborate with to further advance in your career.
WHERE DO I GO FROM HERE?
Choosing to continue your education is a big decision and we are here to help. Request information to get started.
START THE CONVERSATION
Request information and an admissions advisor will contact you within one business day.