Get a USA accredited degree, 100% Online
Receive access to a grant that pays 90% tuition
Globally-recognized, internationally-relevant Degrees
Course starts every 5 weeks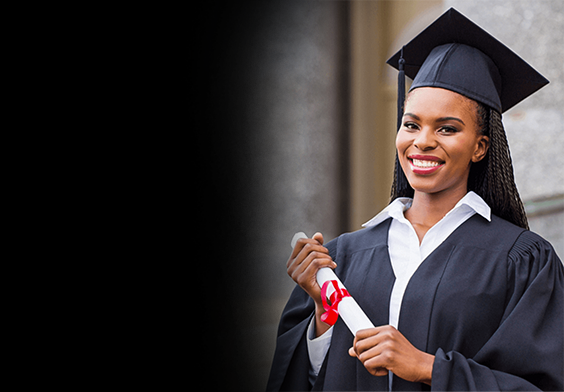 Start The Journey to Unlocking Your Destiny Today
Receive a 90% Grant! Start Your Application
Next Start Date: [wpcode id="6177"]
Hello [wpcode id="6171"]!
Destiny Education provides you the opportunity to receive an American education through grants that reduce the cost of tuition by as much as 90%
Our accredited degree programs allow you to study in your home country and graduate virtually or on campus while receiving the same degree as students based in the United States!
This is the opportunity of a lifetime.
UNLOCK YOUR DESTINY TODAY!
More About DestinyEDU's Programs
More about DestinyEDU's Programs
An education from an American-accredited university provides you with opportunities for higher-paying jobs, both at home and abroad. A quality university degree leads to more fulfilling work and a lifestyle with possibilities for travel, health, and wealth.
The DestinyEDU mission is to enable you to receive funds for your education at an American university through grants that substantially reduce the cost of education by as much as 90%. Our programs allow you to study online in your home country and graduate in the USA or virtually online. You receive the same degree as students studying in the USA.
Put yourself in a position that American-educated students have enjoyed for decades when seeking jobs. 
Unlock your Destiny today!
We welcome students to experience our quality education online. AIU and Trident degree programs are designed to fit a busy life so you can pursue your degree on your own schedule and access coursework anytime. The accessible, mobile virtual campus also helps you connect with other students, communicate with professors, and monitor your degree progress from any internet-enabled device.
Meet Mercy Okoduwa!
Mercy recently made the 2021 graduate list at the American InterContinental University with a Master of Science in Information Technology degree. She believes that anyone who intends to further their career and learn more needs to embrace higher education.
#UnlockYourDestiny
Mercy Okoduwa
Graduate, Master of Information Technology, American InterContinental University
What our Students are Saying
"I first heard about DestinyEDU at an event which I attended, at that time I wanted to further my education and I knew I didn't want to get into a university that would be disrupted by strikes or have issues like accreditation and reputation. When I contacted the organization a Student Advisor told me about the offer and a study grant which was available at the time and I became interested. DestinyEDU really helped me unlock my destiny and I couldn't be more grateful''
Uduak Umoh
MBA 2021 Graduate American InterContinental University (AIU)
''When I heard about DestinyEDU I was excited and took advantage of the grant offer. I enrolled at the American InterContinental University for an MBA in Operations Management because I wanted to know what it takes to effectively run a business. Starting my own business has been my dream for some time now and I know with the education I got from the university I can now achieve that dream. If you are looking to improve your career through higher education, I will advise you to take advantage of this opportunity because it is the best option''
Nsikan Ibok
MBA 2021 Graduate American InterContinental University (AIU)
''Studying at AIU has been fantastic so far, there's a lot of personalized learning in the curriculum, also the learning flexibility helps me balance work and school. With the tools on the online campus, I am able to have direct contact with my professors at any time and also interact with other students taking similar courses from all over the world. I have to say thanks to DestinyEDU for providing the opportunity, with the 90% grant I pay less tuition but get the same value of education''
Osahen Oghogho
Current MBA Student American InterContinental University (AIU)
Where Our Students Work




Our students have received positions at top companies around the world. Our partner university degree programs are designed to meet the needs of companies in today's job market.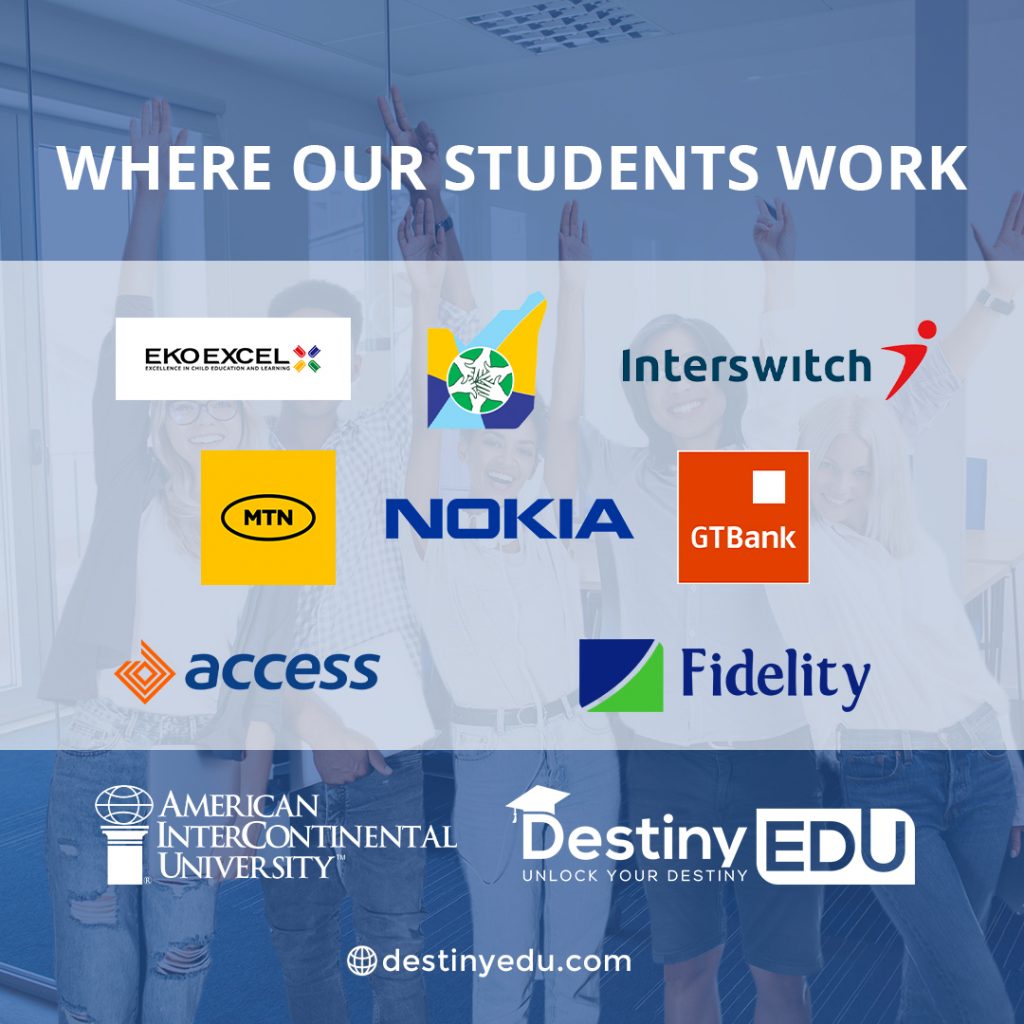 MILESTONES REACHED SO FAR